Bologna is the capital and largest city of the Emilia-Romagna province in northern Italy. It is an easy city to get around, and many visitors find it one of Italy's most appealing. Those who enjoy good food certainly do; it has the reputation as Italy's gastronomic capital. Along with visiting Bologna's tourist attractions, we recommend you to spend time absorbing the city's unique character: take a walk beneath its long arcades, peek inside the old craft shops, pay attention to its architectural quirks and impressive brickwork, relax and enjoy your time in one of the numerous cafés. Find the best things to do in the city with our list of the top attractions.
Top Things to do in Bologna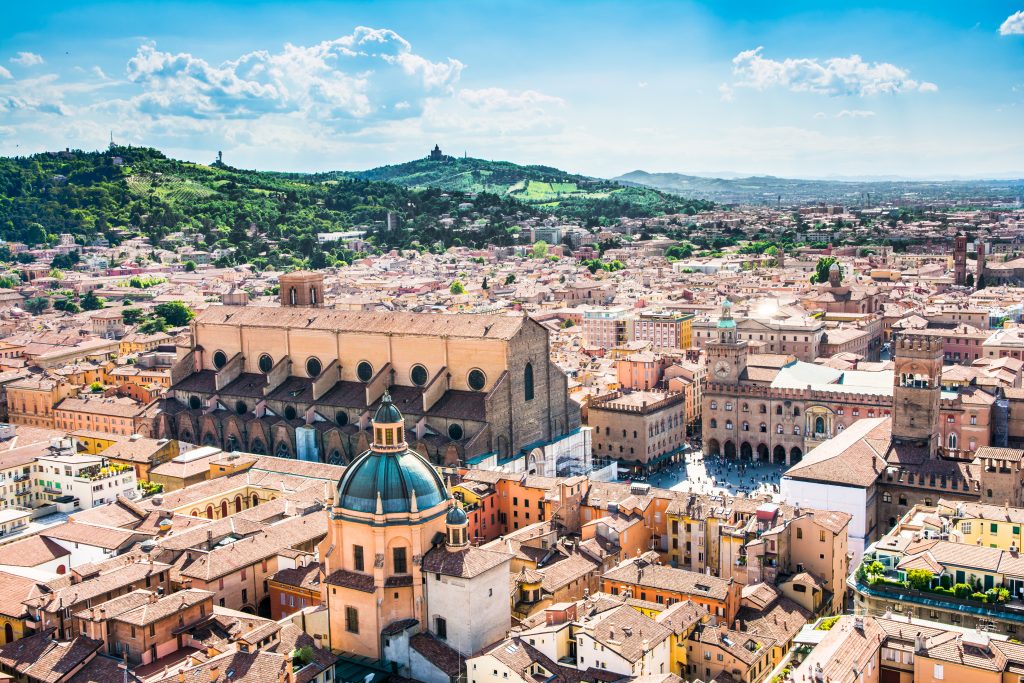 Piazza Maggiore
Magical piazzas are a must when you are in Italy. Piazza Maggiore is the main piazza in Bologna, and it is definitely worth a visit – whether you go during the day to admire the architecture or at night for the sunset, it is a must when in Bologna.
Quadrilatero
Take a stroll in the medieval market and try all the local delicacies. A great place to stock up on authentic Italian spices and of course, the all-time favorite; pasta. Bologna is particularly famous for its tortellini: a type of stuffed pasta, give it a try!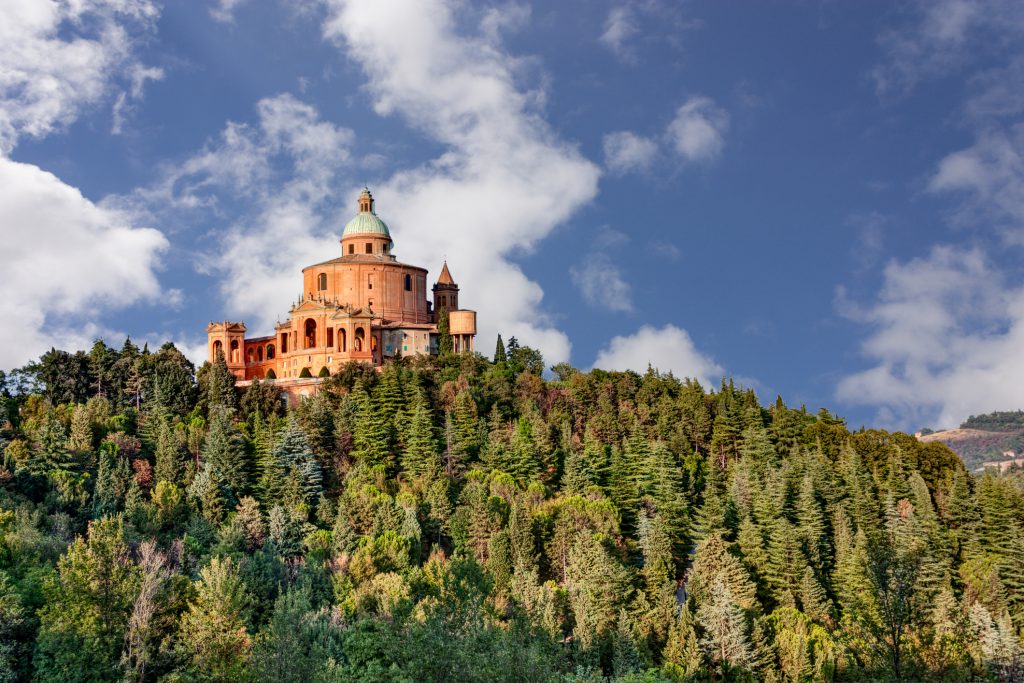 San Luca
A beautiful basilica on top of the hill; great for the view and for a scenery walk. The hike includes the longest portico in the world. Porticos are a unique feature of Bologna and an architectural phenomenon worth noticing.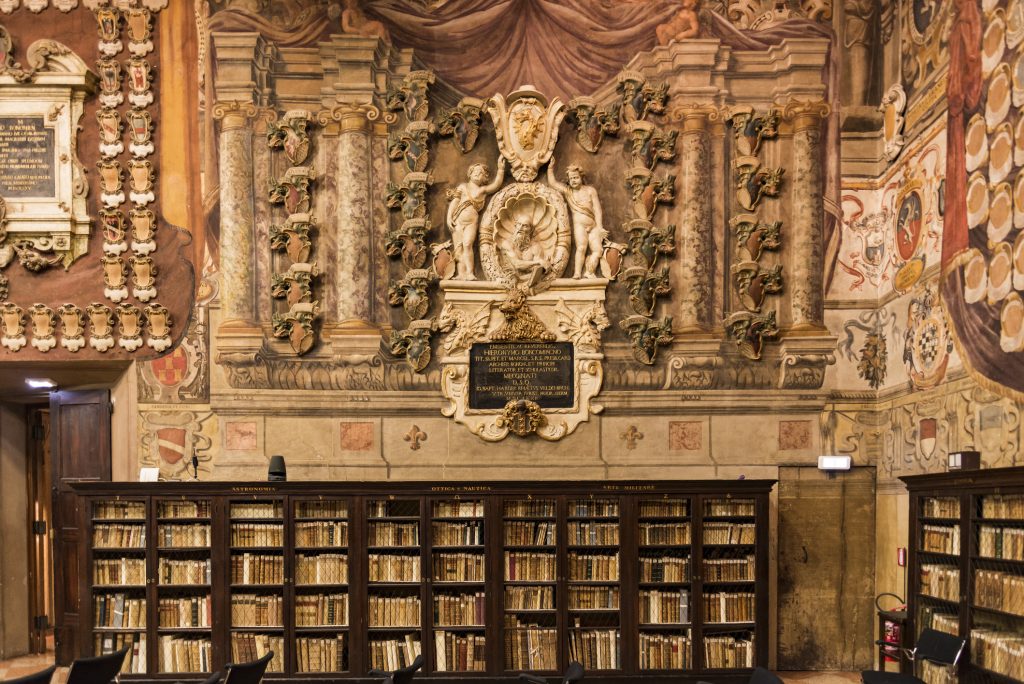 Archiginnasio
This is the first seat of the University of Bologna, which happens to be the oldest one in the Western World. Explore the Teatro Anatomico, where some of the first scientific dissections occurred, and make sure to take a peek in the library.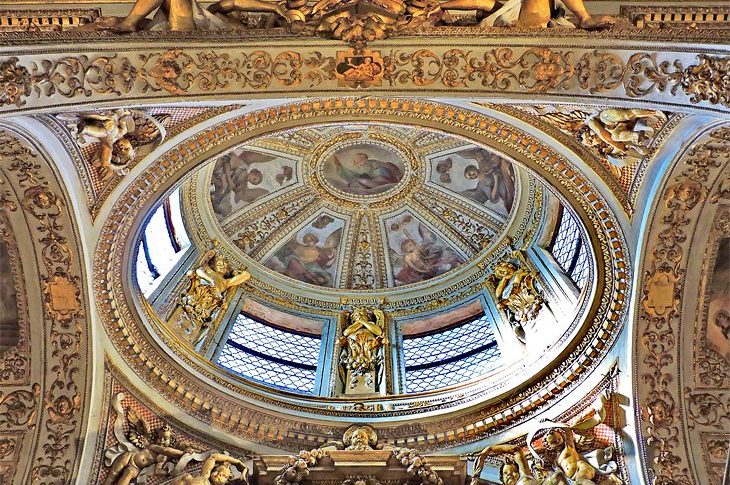 Oratory of Battuti
Climb the stairs to the room above the church to find one of Bologna's hidden treasures, a small oratorio decorated in Baroque paintings, frescoes, and gilded carvings. Around the room stand a group of 15 terracotta statues, created in the early 16th century.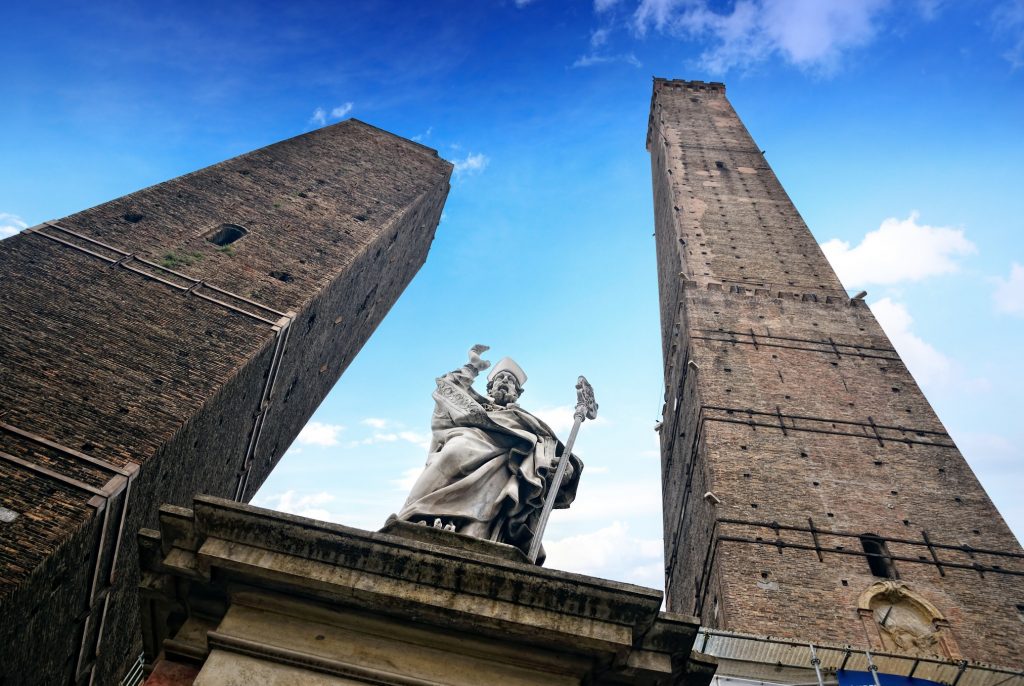 Leaning Towers
Bologna has a pair of towers that appear to tilt even more alarmingly than the famous one in Pisa because of their narrow shape. They are the best-known of the 20 towers that remain of the more than 100 that formed Bologna's 12th-century skyline.
Getting To & Around Bologna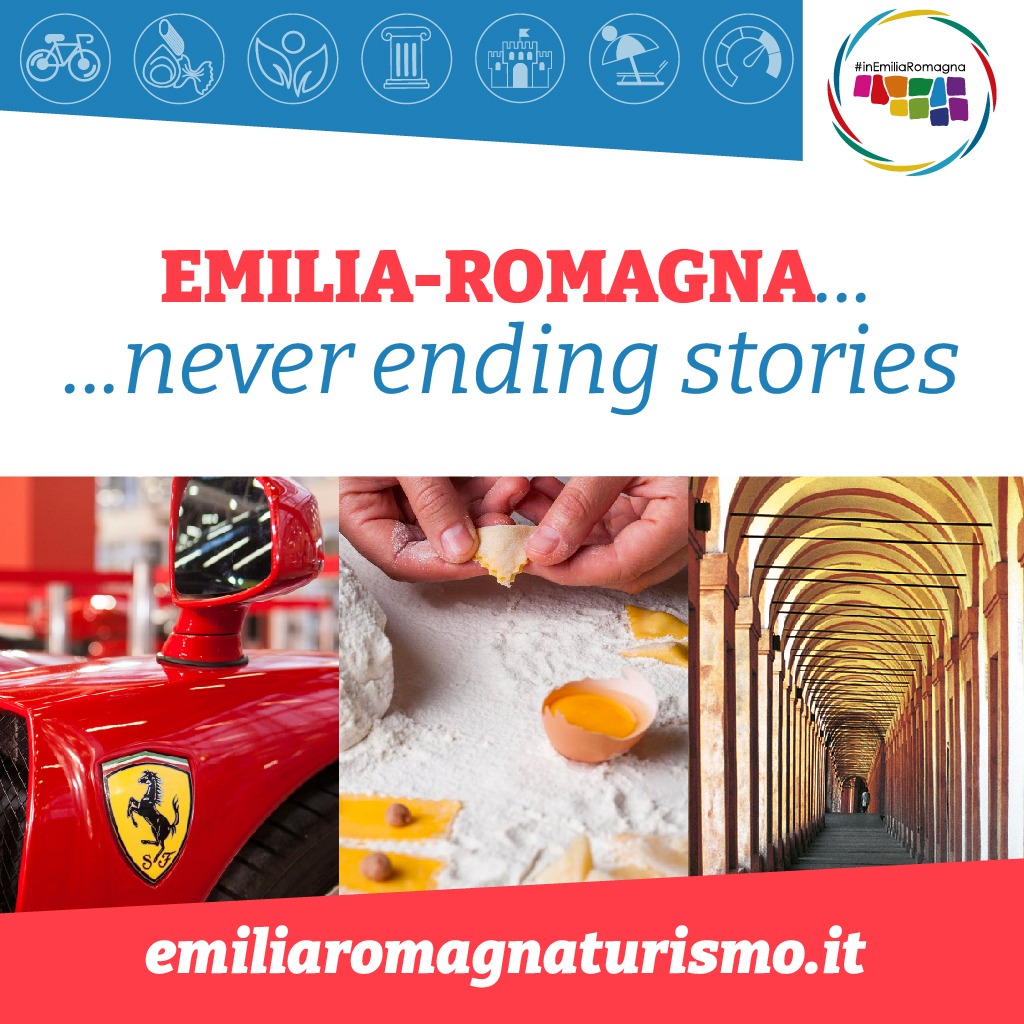 Discover
the Emilia-Romagna
Region of Italy
11 cities of art and countless historic villages make up a territory with a thousand souls. Click here to learn more about the gems of the Emilia-Romagna Region of Italy.