Register for 1 Simulation Session and get the 2nd for free.
Already attending a Simulation Session?
Go to the registration desk – you can get an additional one free of charge.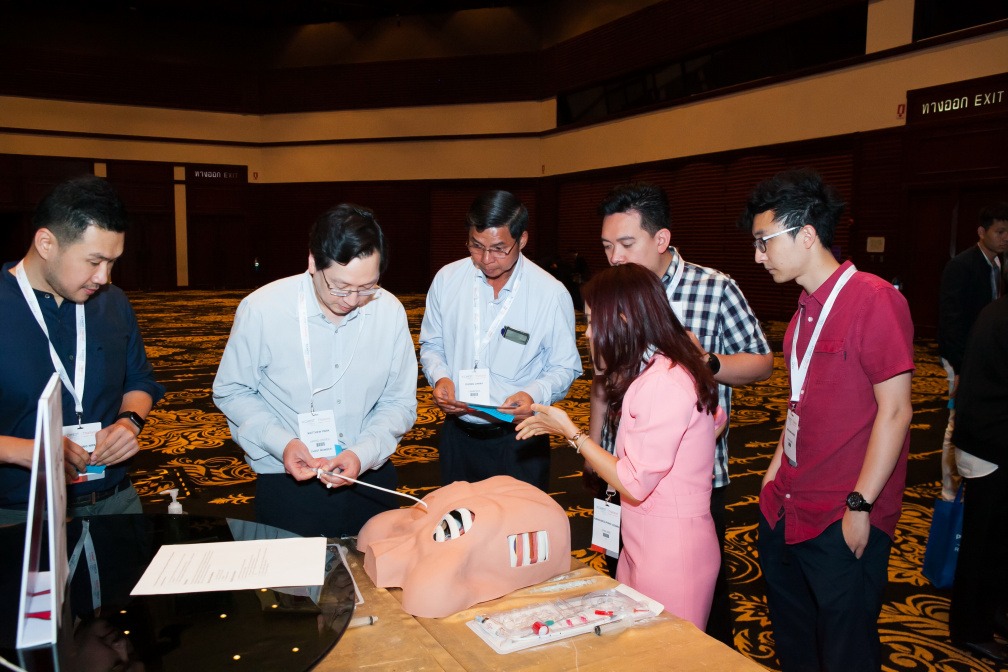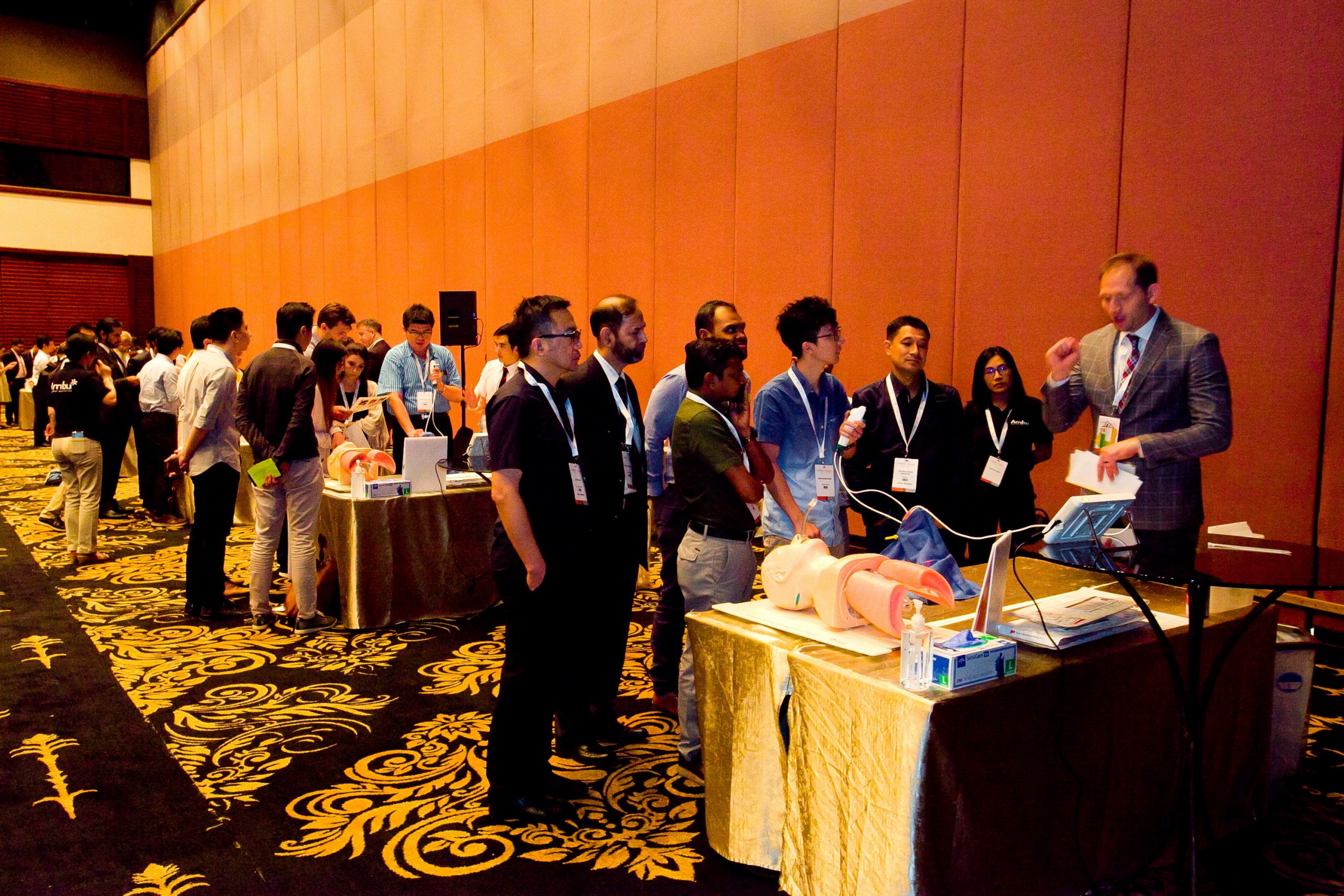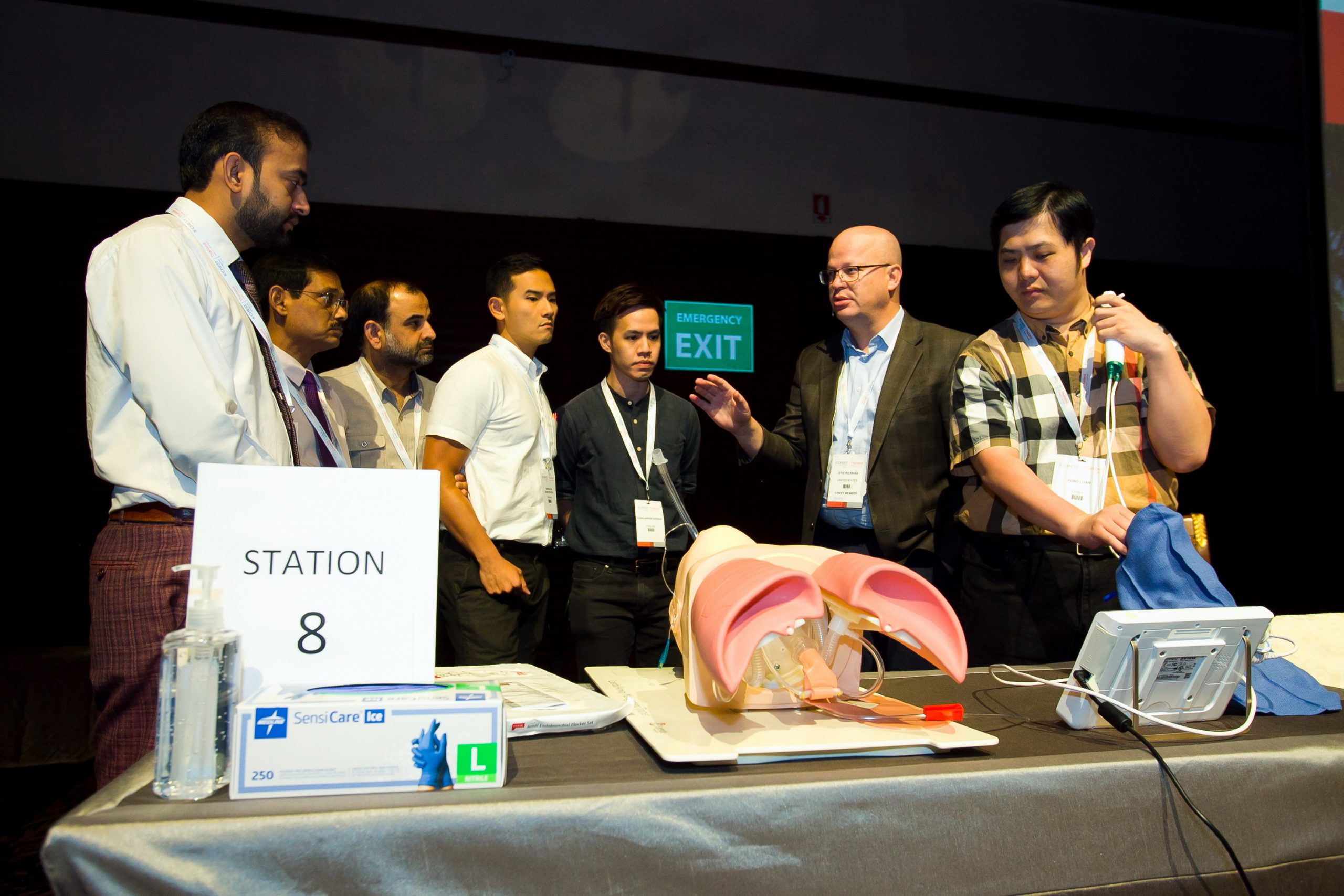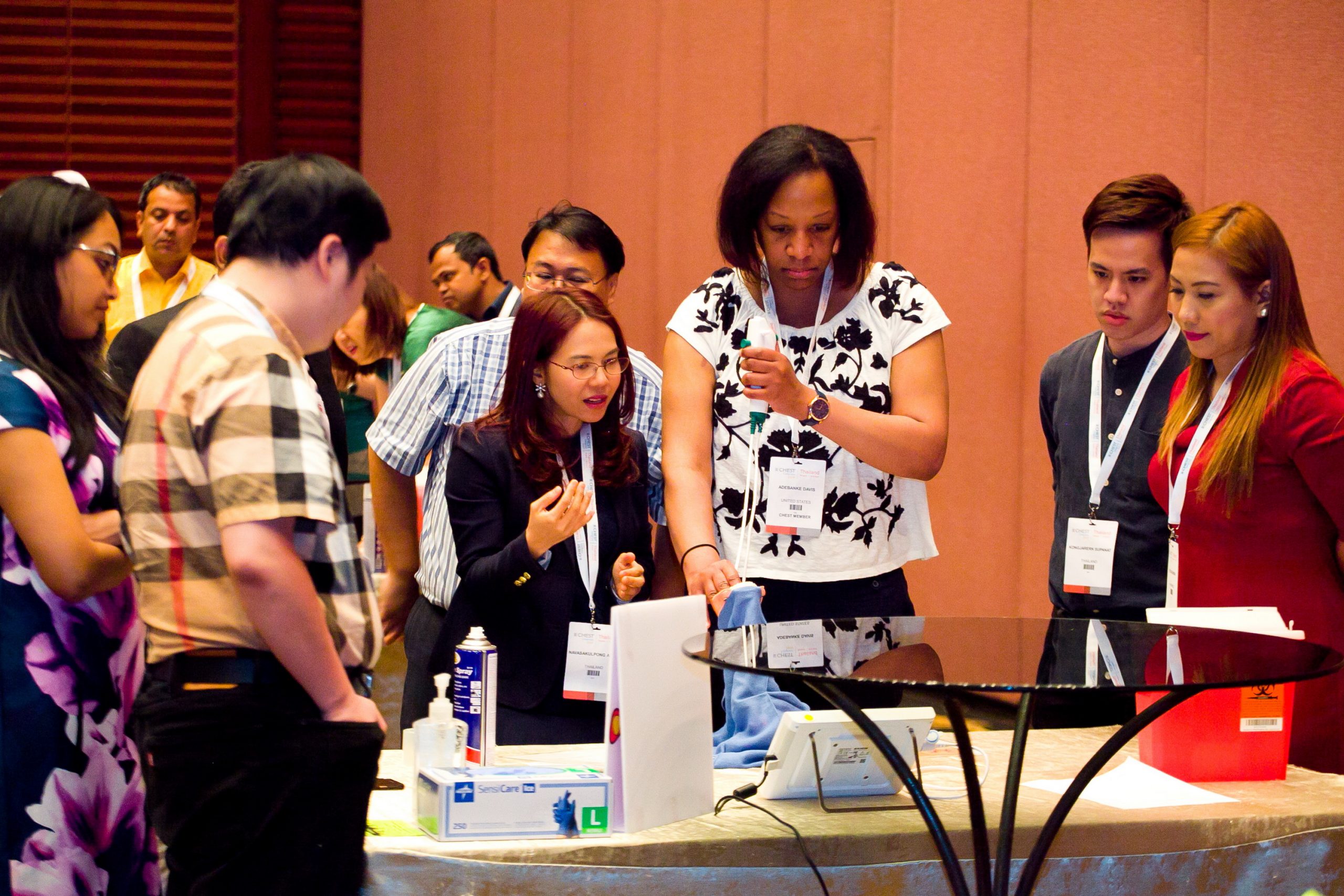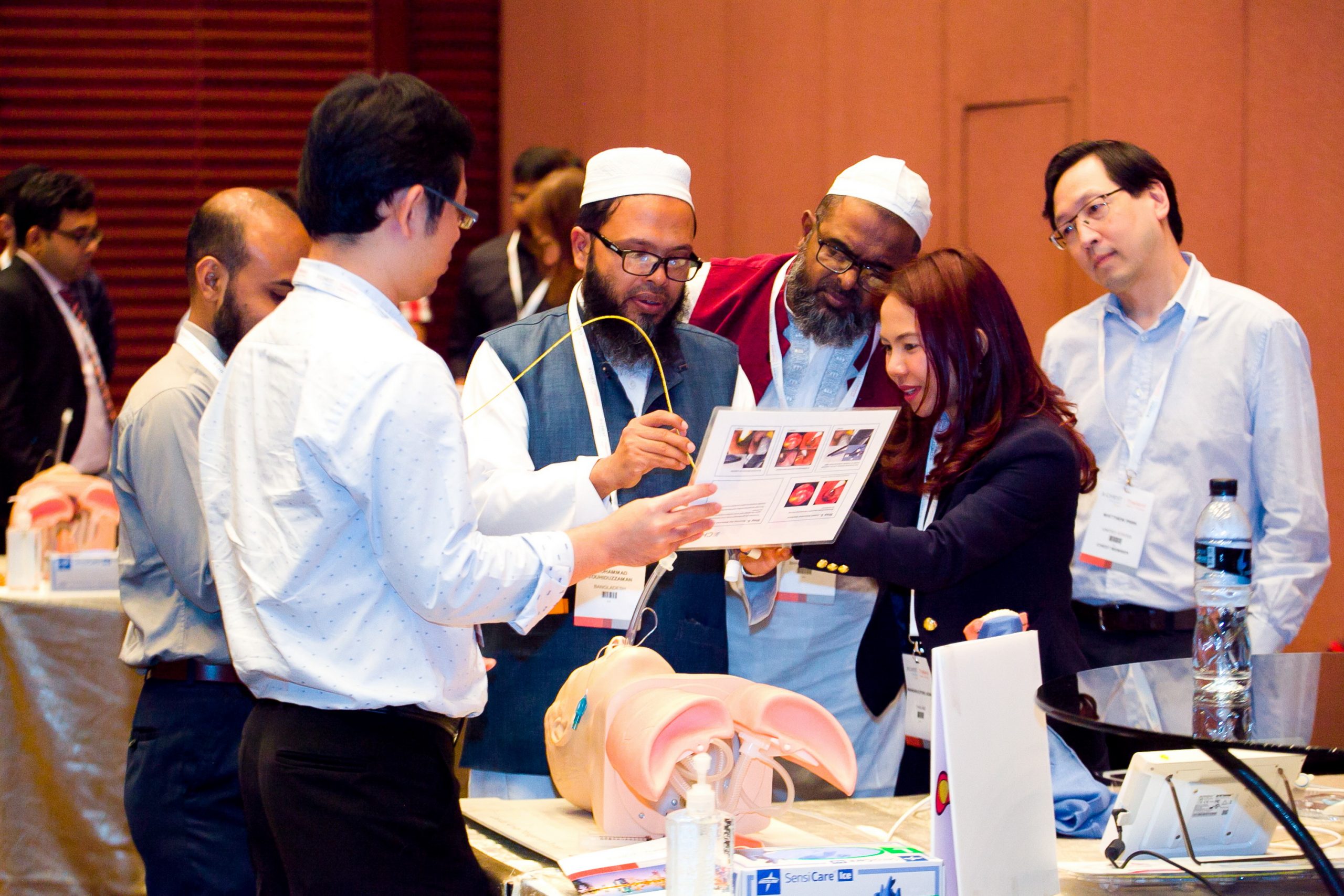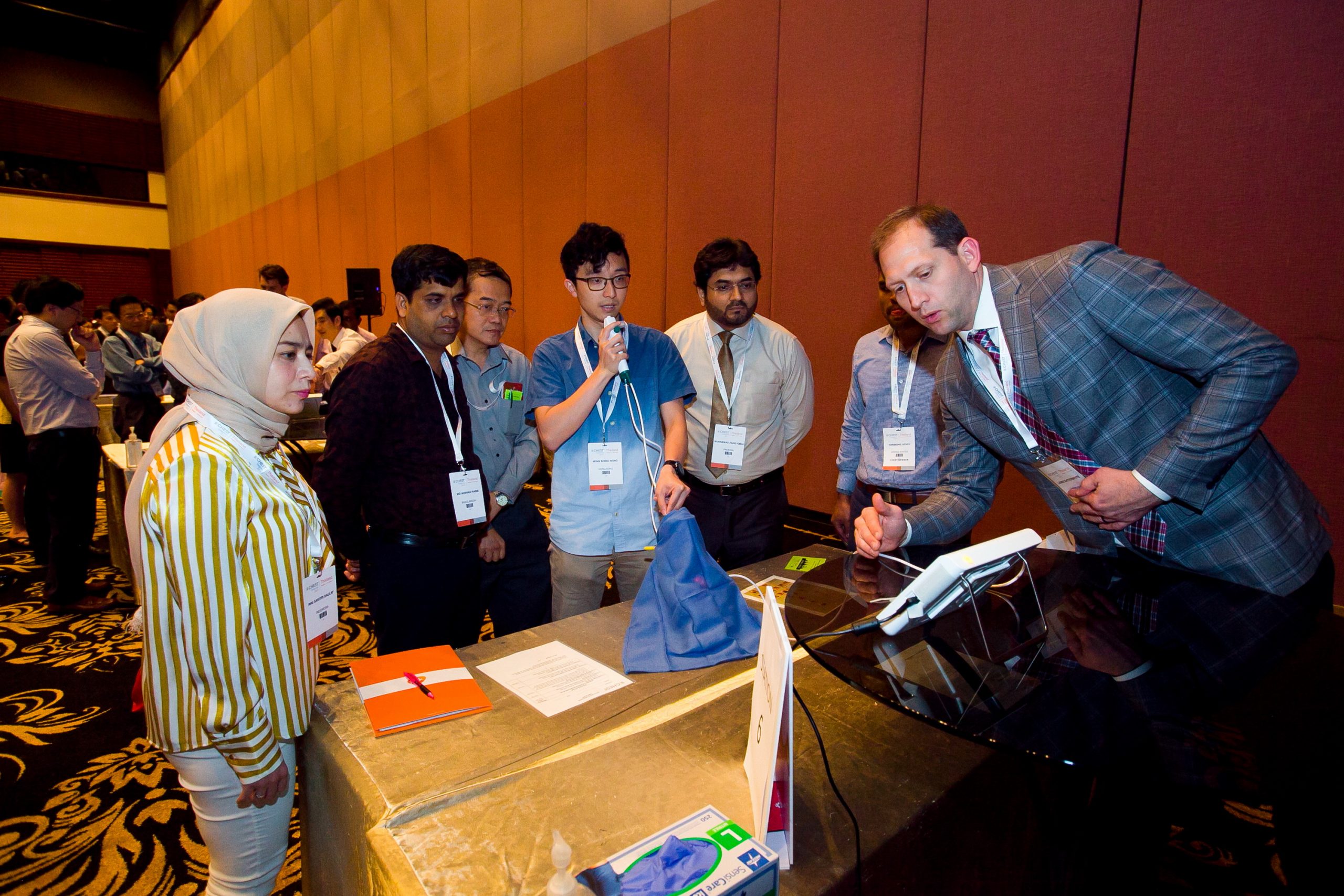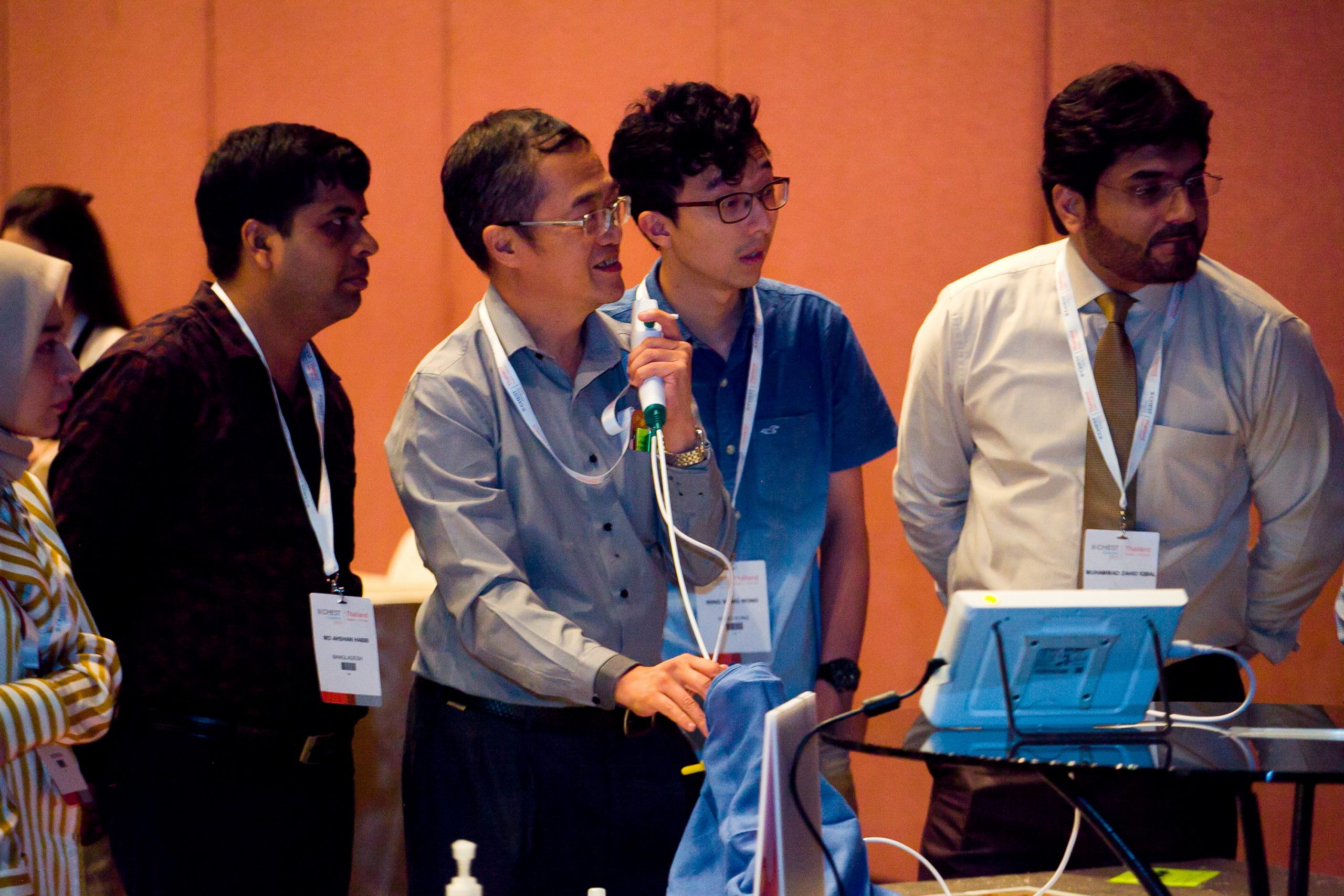 Fundamentals of Bronchoscopy
Engage in new skills offered at this hands-on course led by experts in bronchoscopy from Italy and USA. Course content will cover managing massive hemoptysis, foreign body extraction, airway and mediastinal anatomy and cryodebulking.
Learning Objectives
Outline and demonstrate the various techniques for managing massive airway bleeding
Demonstrate foreign body removal using flexible bronchoscopic techniques: forceps, basket, and cryoprobe
Define the role and demonstrate the use of endobronchial blockers for massive hemoptysis
Demonstrate equipment, setup, and techniques for performing cryodebulking bronchoscopy
Improve cognitive and technical skills pertinent to airway and mediastinal anatomy
Interventional Management of Pleural Diseases
Participate in a hands-on course led by experts in pleural disease from Italy and USA. Course content will cover ultrasound-guided thoracentesis, tunneled pleural catheter for effusion, wire-guided small-bore pleural catheter (pigtail) for pneumothorax, and wire-guided large chest tube.
Learning Objectives
Identify the major anatomical landmarks on ultrasound examination
Identify the major anatomical landmarks on ultrasound examination for TPC insertion (identify the triangle of safety)
Learn the proper steps to insert a small and large-bore bore chest tube using percutaneous Seldinger technique
Practice inserting small and large bore chest tubes
Know chest wall landmarks and anatomy for safe insertion of tube
Thoracic Ultrasonography for the Pulmonary Consultant
Thoracic ultrasonography is a noninvasive and readily available imaging modality that has important applications in pulmonary medicine. It can be used both diagnostically and also for procedural guidance. A strong application is its use for rapid diagnosis in acute respiratory failure. You will receive with a basic overview of thoracic ultrasonography through hands-on practice to acquire the ultrasound images with real models.
Learning Objectives
Understand the scanning technique of examining a thorax in the supine and upright patient
Knowing the meaning of A lines and how to find them
Know how to find and optimize lung sliding and know about lung point
Know B lines and their characteristics
Know what a consolidation pattern looks like and where to find them
Know where and how to look for pleural effusion and its basic landmarks
Echocardiography for Rapid Assessment of Hemodynamic Failure
Participate in a hands-on opportunity to practice image acquisition on live models. Specifically, it is designed to focus on the patient with an unknown cause of hemodynamic failure. Image acquisition will be practiced during small-group hands-on workshops. Practice your skills using high-quality ultrasonography technology on live patient models, supervised by experienced faculty who will guide and maximize your training.
Learning Objectives
Understand the optimum position of the patient and how to hold the probe
Understand basic knobology for:

Depth
Axis for each view
Gain

Understand hand positioning for each of the 5 cardiac views
Find and set optimum axis and the anatomy of the:

Parasternal long axis view
Parasternal short axis view
Apical 4 chamber view
Subcostal long axis view
IVC view
Space is limited – secure your spot in advance upon registration for the congress.
REGISTER & JOIN
Already registered for the congress, but not for the Simulation Sessions? Contact our registration team, who will assist you.
With your registration for CHEST Congress 2022, you will get access to 7 recorded Simulation Sessions to learn from and view at any time.